ECUADOR: 15 Day Birding and photography - Southern Ecuador (+3 day optional extension)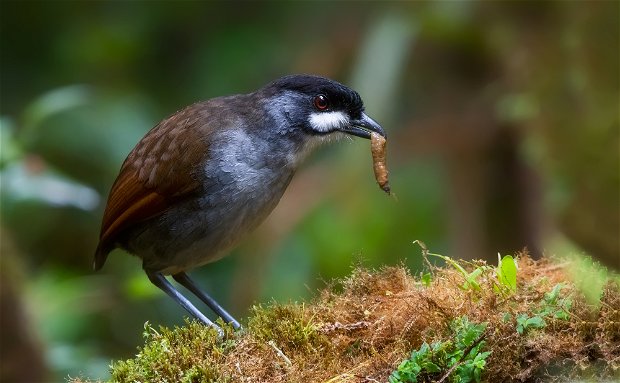 The least explored jewel in the country is undoubtedly one of the best places for birding in the world. The southern Ecuador tour fits perfectly within the expression "All in one place". Since it is one of the few tours in the world in which in a small number of days you visit dozens of different types of habitats on the coast, highlands and lowland forests, six endemic bird areas (EBA´s) and some of the most threatened and unique forests on the planet. The total list of bird species in southern Ecuador is approximately 1199 species. In a 15-day bird tour with a specialized tour guide, around half of the species (400-600 sp.) are usually observed, together with the opportunity to see 7 country endemic birds including the marvelous and recently discovered Blue-throated Hillstar as well as many range restricted species to Ecuador, Colombia and Perú.

•       Accommodation & Road Transport: The hotels/lodges are mostly of good or medium standard, always small and most of them are design for birdwatchers. Most are located inside the reserves, thereby eliminating long drives to reach the birding habitat. Road transport is in general of good quality along main roads, in secondary roads conditions are variable.
•       Walking: The effort to walk during most of the tour falls into the category of easy, however in few cases there may be trail conditions between moderate to difficult
•       Climate: If you are going to visit Ecuador between January and May, you should be prepared for certain times with rain during the trip, but don't worry, it is the best time to see many bird species. The rest of the year Ecuador enjoys a privileged climate, it should be noted that in places near the Amazon you must always be prepared for rain
Itinerary and rates below next to gallery
Gallery
Itinerary
Rates
The preferred months for this tour are from January to March but this route can be done throughout the year as different species nest at different times.
Please inquire for rates
Included: Transfers to and from airport, specialized birding guide, all meals, all accommodation, entrance fees to reserves and national parks, transport (1-3 persons: SUV type vehicle. 4+ persons: VAN ), bird list
Excluded: International flights, soft drinks, alcoholic beverages, travel and medical insurance, laundry or any other additional services, tips.